EZShield® and IdentityForce® Combine Under New Parent Company: Sontiq™
Sontiq is Two Identity Security Powerhouses, EZShield and IdentityForce, Now Working as One Delivering Intelligent Identity Security

June 26th, 2019
EZShield, the best-in-class digital Identity Theft Protection and Mobile Cybersecurity provider
that pioneered fraud restoration, and IdentityForce, the #1 consumer-rated service that pioneered personal information security, today announced that their brands have aligned under a new company: Sontiq.
Sontiq will unite both companies into one industry leader that can meet the evolving identity security needs of all of the audiences both companies serve – from consumers and partners to businesses of all sizes. Both EZShield's and IdentityForce's best-in-class products will continue to evolve with up-to-the-minute capabilities for a world that is increasingly connected and vulnerable to fraud.
The new parent company name, Sontiq, is derived from the Latin word "sonticus" meaning serious or critical. Sontiq's Intelligent Identity Security solutions focus on protecting every aspect of an identity in today's fast-paced digital world where security incidents, cyber threats, and data breaches are the norm. Protecting what matters most – identity – through award-winning customer service and ironclad protection is at the core of what Sontiq will deliver to its customers.
"Sontiq is a natural evolution for our two companies, EZShield and IdentityForce," said Dale Dabbs, President and CEO of Sontiq. "Today, we are excited to launch as Sontiq and we are committed to defending consumers and businesses against cyber threats and identity thieves by providing the latest in product innovation and service excellence. Our smarter, stronger, and more integrated approach is built for the speed and volume of modern information sharing an approach we call Sontiq's Intelligent Identity Security."
Learn more about Sontiq's story:
Sontiq.com | Learn more about the audiences and markets Sontiq serves, and how its brands, EZShield and IdentityForce, will continue to deliver best-in-class products and world-class services. Visit Sontiq.com.
Two-Minute Explainer Video | Understand more of Sontiq's disruptive brand story and the strength in partnership between EZShield and IdentityForce.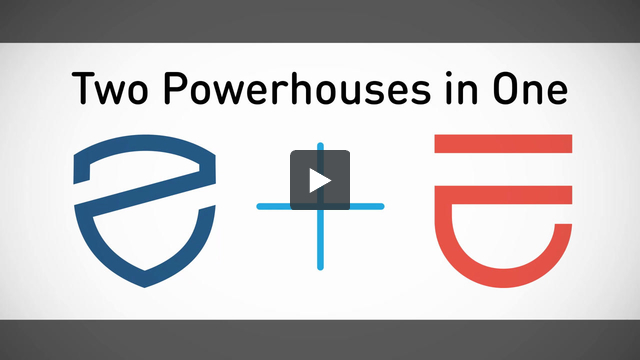 About Sontiq Datasheet | Get a snapshot of the new company and how EZShield and IdentityForce will continue to deliver innovation across multiple markets. Read now.
General FAQ | Additional answers to frequent questions around Sontiq, EZShield, and IdentityForce. Read now.
"Uniting our brands under Sontiq speaks to the evolution of the company and the breadth of the markets we are able to serve," said Daniel L. Black, Managing Partner at Wicks, majority owner of Sontiq. "We have successfully introduced a number of new products and services during the past two years to outpace the rapidly changing ID theft environment. The Sontiq name acknowledges the transformation in the business that we envisioned when we initially invested in EZShield, and then expanded further with the IdentityForce acquisition. Sontiq preserves two great and trusted brands that are highly recognized and respected by millions of consumers, financial institutions, small and large enterprises and federal, state and local governments. We are excited to continue on the path of growing our business, innovating ahead of the market, and serving our clients with passion."
Sontiq's Brand Identity
The Sontiq brand icon is indicative of a thumbprint — the ultimate symbolism of a physical and digital identity. The icon represents the coming together of EZShield and IdentityForce through the two lines that form the "S" — showing the unification of two identity security powerhouses.
Learn more in Sontiq's Press Room.
Intelligent Identity Security Sontiq's Intelligent Identity Security solutions focus on protecting every component of an identity in today's highly volatile digital world where security incidents, cyber threats, and data breaches are the norm. This is at the core of what Sontiq delivers. Owning an identity is a serious responsibility, and through Sontiq's intelligent and proactive identity protection and mobile cybersecurity product offering, we're all less vulnerable.
Learn more about Sontiq's products and solutions.
About TransUnion (NYSE: TRU)
TransUnion is a global information and insights company that makes trust possible in the modern economy. We do this by providing an actionable picture of each person so they can be reliably represented in the marketplace. As a result, businesses and consumers can transact with confidence and achieve great things. We call this Information for Good®.
A leading presence in more than 30 countries across five continents, TransUnion provides solutions that help create economic opportunity, great experiences, and personal empowerment for hundreds of millions of people. https://www.transunion.com

About Sontiq
Sontiq, a TransUnion company, is an intelligent identity security company arming businesses and consumers with a full range of award-winning identity and cyber monitoring solutions, as well as best-in-class restoration and response offerings. Sontiq products empower millions of customers and organizations to be less vulnerable to the financial and emotional consequences of identity theft and cybercrimes. Sontiq has an outstanding track record for delivering high-touch support and fraud remediation services, demonstrated through its 99% customer satisfaction ratings. https://www.sontiq.com